The United States has started transporting French soldiers and equipment to Mali as part of its logistical aid to French forces fighting Islamist militants in the north of the country, a U.S. official said on Tuesday.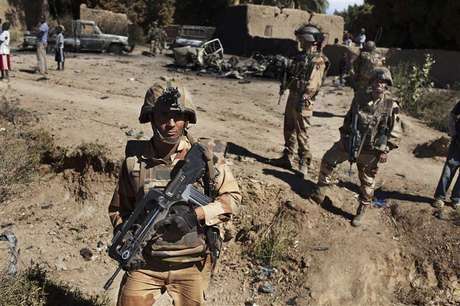 Paris has launched a military campaign against Islamist fighters in Mali at the request of the Malian government, amid fears the vast desert country could become a launchpad for international attacks.
"We have started air lifting French army personnel and equipment to Bamako from Istres," said Benjamin Benson, a spokesman for U.S. Africa Command (AFRICOM).
A Reuters camera crew on Tuesday saw a U.S.-flagged military transport aircraft taking off from the Istres air base in southern France.
Benson said the U.S. flights had started on Monday, but declined to give details on the number of planes being used.
"We did have two flights today so far. An early morning flight and a later one. We are going to continue the operations for the next couple of days as required to meet the needs of the French to get the material delivered," he said.
French Armed Forces spokesman Thierry Burkhard said on Monday that Britain, Belgium, Canada and Denmark were already transporting French material.
Benson said the United States was also working with France on intelligence issues, but declined to say if surveillance drones were being used.
(Reporting By John Irish in Paris and Marina Depetris in Istres; Editing by Janet Lawrence)
Reuters - Reuters content is the intellectual property of Thomson Reuters or its third party content providers. Any copying, republication or redistribution of Reuters content, including by framing or similar means, is expressly prohibited without the prior written consent of Thomson Reuters. All rights reserved.