Six suspects held in connection with the rape of a women in India have been charged with murder after she died on Saturday of injuries sustained in the attack, police said.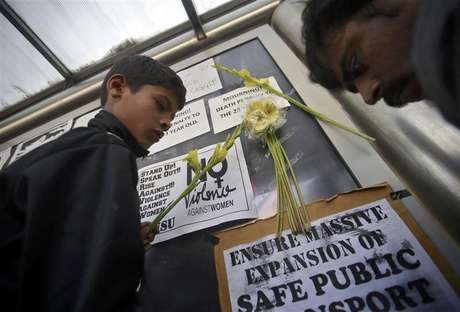 "They have been charged (with murder)," said Rajan Bhagat, a spokesman for New Delhi police.
The woman, who was gang-raped on a New Delhi bus on December 16, died in hospital in Singapore. The attack has sparked protests and a national debate about violence against women. All six suspects in the rape have been arrested and are in custody.
(Reporting by Devidutta Tripathy; Editing by Robert Birsel)
Reuters - Reuters content is the intellectual property of Thomson Reuters or its third party content providers. Any copying, republication or redistribution of Reuters content, including by framing or similar means, is expressly prohibited without the prior written consent of Thomson Reuters. All rights reserved.