Republican Senator John McCain on Sunday said his former colleague Chuck Hagel was not qualified to be U.S. defense secretary but the Senate would likely vote on his nomination rather than hold it up with procedural hurdles.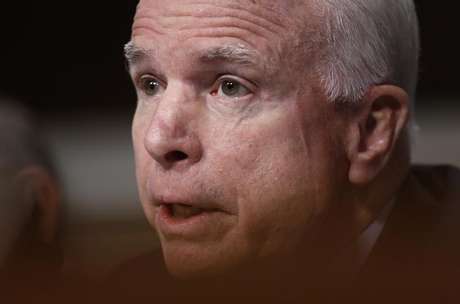 Before going on a weeklong recess, Republican lawmakers succeeded in delaying a Senate vote on Hagel's nomination earlier this month. Hagel is expected to win confirmation if a vote is held because Democrats control 55 votes in the 100-seat Senate.
"I do not believe that Chuck Hagel, who is a friend of mine, is qualified to be secretary of defense," McCain of Arizona said on CNN's "State of the Union" show.
"I believe that when the questions are answered, and I believe they will be by this coming week that the president deserves an up or down vote" on Hagel, said McCain, who is a member of the Senate Armed Services Committee.
Hagel's nomination was likely to go for a vote in the Senate "barring some additional revelation," he said.
Hagel, a decorated Vietnam War veteran, angered Republicans when as senator he broke from his party by opposing former President George W. Bush's handling of the Iraq war.
Republicans are demanding more information from the administration related to the attacks on U.S. facilities in Benghazi, Libya, last year.
The Senate confirmation vote on John Brennan for CIA director also faces delay over the request by Republicans for more information related to Benghazi.
"I don't want to put a hold on anybody, but the American people deserve answers about Benghazi. There are so many questions that are still out there, including what was the president doing the night Benghazi happened?" McCain said.
(Reporting by Tabassum Zakaria; Editing by Eric Walsh)
Reuters - Reuters content is the intellectual property of Thomson Reuters or its third party content providers. Any copying, republication or redistribution of Reuters content, including by framing or similar means, is expressly prohibited without the prior written consent of Thomson Reuters. All rights reserved.