Hundreds of pro-government protesters stormed the headquarters of the main Islamist militia group in Libya's eastern city of Benghazi on Friday, Reuters witnesses said.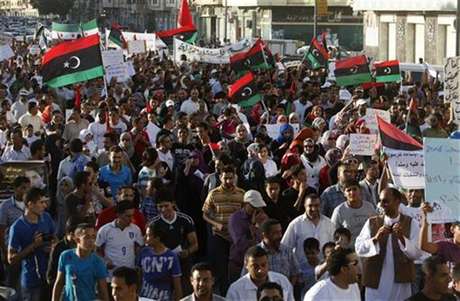 Chanting "Libya, Libya", the demonstrators pulled down flags of the Ansar Al-Sharia militia and torched a vehicle inside the base. There was no sign of resistance from the militia.
Earlier, protesters entered a separate compound belonging to the militia.
(Reporting by Peter Graff; Writing by Marie-Louise Gumuchian; Editing by Ralph Gowling)
Reuters - Reuters content is the intellectual property of Thomson Reuters or its third party content providers. Any copying, republication or redistribution of Reuters content, including by framing or similar means, is expressly prohibited without the prior written consent of Thomson Reuters. All rights reserved.