what impact it's going to have on readiness? What about Middle East turmoil? What about cyber-attacks?" the Pentagon chief said.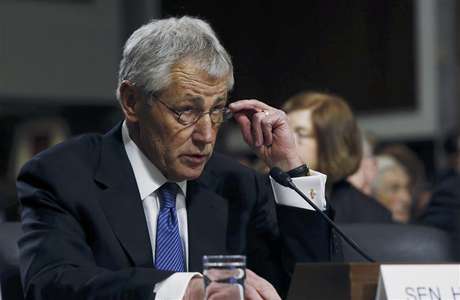 "All of the issues that confront a secretary of defense, frankly ... we just did not see enough time spent on discussing those issues," Panetta added.
Critics said Hagel did not perform well at times during the confirmation hearing, speaking hesitantly, seeming tired and often unprepared for some of the sharpest queries about his past controversial statements on Israel, Iran and U.S. nuclear strategy.
But the White House is standing by Hagel. None of the Senate's Democrats have publicly abandoned him, meaning minority Republicans would have to resort to procedural tactics to try to block his confirmation.
Hagel's nomination by President Barack Obama appears likely to clear its first hurdle - approval by the Senate Armed Services Committee - on a straight party-line vote. The earliest that vote could come is Thursday, February 7.
Hagel is a decorated Vietnam War veteran who would be the first former enlisted man to lead the Defense Department.