One New York man was killed and another seriously injured in separate incidents just minutes apart at a Manhattan station during Tuesday's rush-hour, authorities said.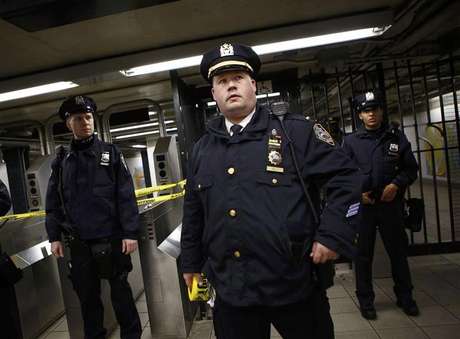 A 31-year-old Bronx man, whose name was being withheld, was pronounced dead after the late afternoon incident at the 125th Street and Lexington Avenue station, police said. He had been riding between two subway cars moments after the northbound train left the station when he lost his balance, fell onto the tracks and was struck.
Less than 20 minutes earlier, a 50-year-old homeless man was seen by witnesses climbing from the tracks back to the platform just as a northbound train arrived in the same Harlem station, police said. The man suffered leg injuries but appeared not to have been hit by a train.
The injured man told investigators he was intoxicated and did not recall how he wound up on the tracks, according to police.
The episode follows two recent incidents in which New York subway riders were killed after being pushed onto the tracks.
In a case last month, police arrested 31-year-old Erika Menendez and accused her of shoving a man onto the tracks. Earlier, she had been seen pacing the subway platform and muttering to herself.
(Reporting by Paul Thomasch; Editing by Ellen Wulfhorst and Cynthia Osterman)
Reuters - Reuters content is the intellectual property of Thomson Reuters or its third party content providers. Any copying, republication or redistribution of Reuters content, including by framing or similar means, is expressly prohibited without the prior written consent of Thomson Reuters. All rights reserved.