U.S. President Barack Obama proposed on Tuesday to hike the minimum wage by more than 20 percent, invest $50 billion on crumbling roads and bridges and spend $15 billion on a construction jobs program in a bid to boost economic growth.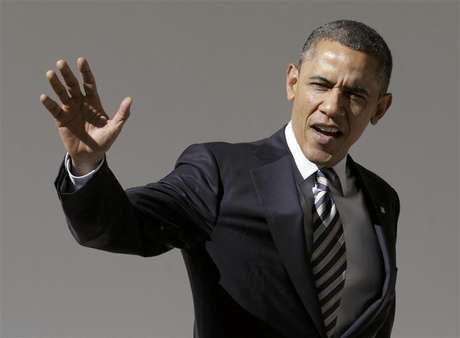 In his annual State of the Union address, Obama urged Congress to support his plan, which would include tax and education reforms that the administration believes would help attract manufacturers back to the United States.
The complete cost of the program would be offset by spending cuts and tax reforms that will be laid out in Obama's budget proposal in the weeks ahead, senior administration officials told reporters.
The minimum wage increase would lift incomes for 15 million Americans and be done in stages, the officials said, noting that an increasing number of corporate chief executives support such a move.
The officials said economic studies show increasing the minimum wage is effective at reducing poverty while reducing turnover costs for businesses.
Obama is also proposing to raise the tipped minimum wage - the wage for jobs whose compensation includes gratuities - and have it indexed for inflation, a move, the officials noted, that was supported by Obama's 2012 Republican presidential opponent, Mitt Romney.
As expected, Obama is announcing in the speech the start of free trade talks between the United States and the 27-nation European Union.
As part of his push to give Americans skills to be competitive in a global economy, Obama proposed a new program to create universal access to pre-school for all 4-year-olds.
(Reporting by Roberta Rampton and Jeff Mason; Editing by Jim Loney)
Reuters - Reuters content is the intellectual property of Thomson Reuters or its third party content providers. Any copying, republication or redistribution of Reuters content, including by framing or similar means, is expressly prohibited without the prior written consent of Thomson Reuters. All rights reserved.