President Barack Obama spoke to Republican congressional leaders on Thursday in the first sign of movement toward heading off across-the-board government spending cuts that could go into effect in a week.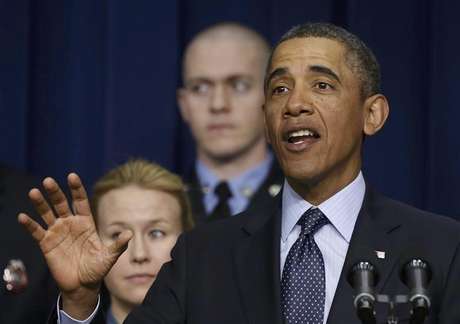 White House spokesman Jay Carney said the president had placed calls to House of Representatives Speaker John Boehner and Senate Minority Leader Mitch McConnell. The conversations were "good," Carney said, but he declined to provide details.
An estimated $85 billion in across-the-board "sequestration" cuts are due to go into effect March 1 unless Congress acts. Obama and others have warned that the cuts could hurt economic growth and lead to hundreds of thousands of job losses.
Aides for the congressional Republican leaders confirmed the calls but declined to discuss the content. A McConnell spokesman said it was the first outreach from Obama since the New Year's Eve fiscal cliff deal.
Republicans, who oppose more tax increases, have balked so far at Obama's suggestion that Congress delay the sequester cuts for several months to give the dueling parties time to replace them as part of a larger deficit reduction deal.
Carney lamented the lack of progress in avoiding the cuts and said Republican lawmakers appear willing to allow the reductions to occur, however harsh the effects.
"What we unfortunately see these days ... is an indication from Republicans that they don't really care, that they're anticipating the sequester will go into effect," he said.
(Reporting by Mark Felsenthal and Matt Spetalnick; Editing by Vicki Allen)
Reuters - Reuters content is the intellectual property of Thomson Reuters or its third party content providers. Any copying, republication or redistribution of Reuters content, including by framing or similar means, is expressly prohibited without the prior written consent of Thomson Reuters. All rights reserved.