Nicaraguan President Daniel Ortega said on Monday his country's ships already were exercising sovereignty over resource-rich Caribbean waters claimed by Colombia but granted to the Central American nation by an international court last week.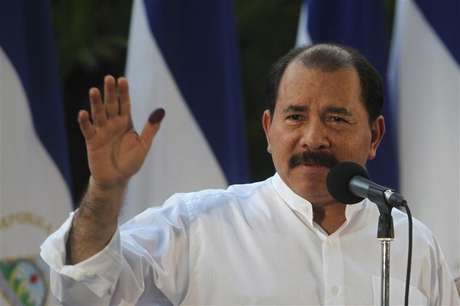 Ortega, however, added that he had been in touch with Colombia about implementing the International Court of Justice's (ICJ) ruling, which grants disputed islands to Colombia while offering rights to fishing and oil-rich waters to Nicaragua.
"At midnight on Sunday our ships sailed, they sailed to the recovered area, and by now they have established sovereignty in that whole territory," Ortega said in a message on television and radio.
The court ruled last Monday that the territorial waters extending out from the seven islets, which are nearer Nicaragua's coast than Colombia's, should not cut into Nicaragua's continental shelf. The ruling reduced the expanse of ocean belonging to Colombia.
Colombian President Juan Manuel Santos, who partially rejected the judge's decision, ordered the Colombian navy to remain in the area granted to Managua until the ICJ has ruled on an appeal that Santos said he would bring before the court.
In 2007, the court, which is based in The Hague, ruled in a long-running dispute between the two countries that the three larger islands of San Andres, Providencia and Santa Catalina belonged to Colombia.
The ruling last week related to seven other islets and the associated offshore rights surrounding them. The three larger islands have been controlled by Colombia since Nicaragua ceded them in a 1928 treaty.
(Reporting By Ivan Castro; Writing by Alexandra Alper; Editing by Paul Simao)
Reuters - Reuters content is the intellectual property of Thomson Reuters or its third party content providers. Any copying, republication or redistribution of Reuters content, including by framing or similar means, is expressly prohibited without the prior written consent of Thomson Reuters. All rights reserved.