A California man who served time for bank fraud was sent back to jail on Wednesday for probation violations stemming from his role in making a crude anti-Islam film that stoked protests across the Muslim world against the United States.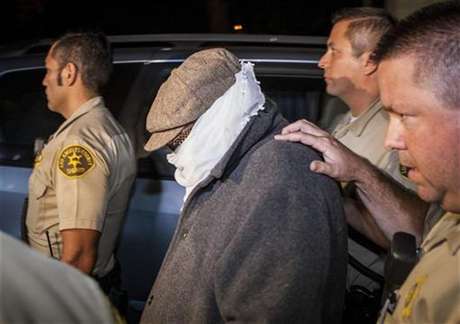 The Egyptian-born Coptic Christian, who has been publicly identified as Nakoula Basseley Nakoula but whose legal name is Mark Basseley Youssef, admitted to several probation violations during a hearing in U.S. District Court in Los Angeles.
At least one violation involved his use of an alias, Sam Bacile, a name that several actors from the film said he used in producing the video, which was released under the title "The Innocence of Muslims."
The "Innocence of Muslims" movie incited riots throughout the world for its depiction of Islam, including the death of US offiicials in Benghazi, Lybia on September 11th. It has since been speculated that the plans had been planned before the release of the video.
The anger over the video reignited the controversy of depicitions of Islam, and specifically Mohammed, in public works going back to the fatwa imposed on Salman Rushdie for his book "The Satanic Verses".
Reuters - Reuters content is the intellectual property of Thomson Reuters or its third party content providers. Any copying, republication or redistribution of Reuters content, including by framing or similar means, is expressly prohibited without the prior written consent of Thomson Reuters. All rights reserved.