A junior partner in Slovenia's ruling coalition quit on Wednesday, stripping the government of its majority in parliament and dealing a blow to the troubled euro zone member's efforts to avoid a bailout.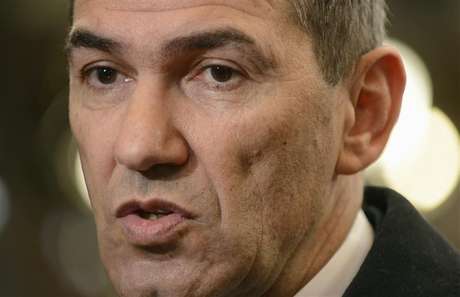 The Civic List said it had left the coalition after conservative Prime Minister Janez Jansa refused to resign over a corruption scandal. Jansa is expected to hold on at the helm of a minority government until parliament nominates a new prime minister or calls an early election.
(Reporting by Marja Novak; Editing by Matt Robinson)
Reuters - Reuters content is the intellectual property of Thomson Reuters or its third party content providers. Any copying, republication or redistribution of Reuters content, including by framing or similar means, is expressly prohibited without the prior written consent of Thomson Reuters. All rights reserved.