Italian President Giorgio Napolitano has canceled a dinner with German chancellor candidate Peer Steinbrueck after the center-left politician called former Italian premier Silvio Berlusconi and comic-turned-politician Beppe Grillo a pair of "clowns".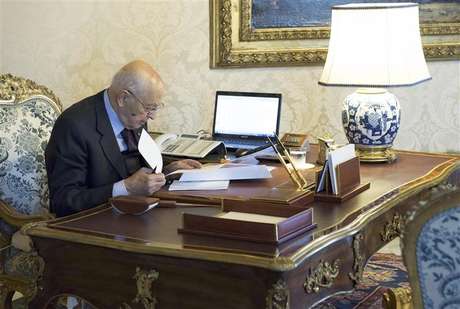 A spokesman for Steinbrueck said Napolitano, who is on an official visit to Germany, had called off a dinner scheduled for Wednesday in Berlin. The spokesman said Steinbrueck understood the Italian president's reasons for cancelling.
Steinbrueck said at a Social Democrat (SPD) rally late on Tuesday he was "appalled that two clowns have won" the Italian elections and he made clear he was referring to Berlusconi and Grillo.
(Reporting by Holger Hansen; Writing by Stephen Brown, Editing by Gareth Jones)
Reuters - Reuters content is the intellectual property of Thomson Reuters or its third party content providers. Any copying, republication or redistribution of Reuters content, including by framing or similar means, is expressly prohibited without the prior written consent of Thomson Reuters. All rights reserved.