Israel's aerial assault on the Gaza Strip on Wednesday could draw cross-border Palestinian rocket attacks and stretch into days of fighting, including a ground offensive if required, the Israeli military said.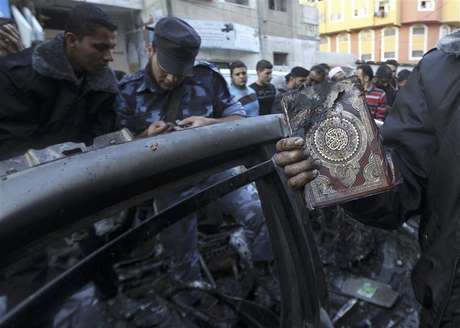 "The days we face in the south will, in my estimation, prove protracted," Brigadier-General Yoav Mordechai told Channel 2 TV after Israeli air strikes killed the military chief of Gaza's Hamas government. "The homefront must brace itself resiliently."
Mordechai said Israel was both responding to a surge in Palestinian rocket salvoes earlier this week and trying to prevent Hamas and other Palestinian factions from building up their arsenals further.
Among the targets of Wednesday's air strikes were underground caches of longer-range Hamas rockets, he said.
Asked if Israel might send ground forces into Gaza, Mordechai said: "There are preparations, and if we are required to, the option of a entry by ground is available."
(Writing by Dan Williams; Editing by Crispian Balmer)
Reuters - Reuters content is the intellectual property of Thomson Reuters or its third party content providers. Any copying, republication or redistribution of Reuters content, including by framing or similar means, is expressly prohibited without the prior written consent of Thomson Reuters. All rights reserved.