Chuck Hagel, a decorated Vietnam veteran, swore in as the defense secretary at a small, closed-door ceremony on Wednesday, after a bruising confirmation battle in the Senate.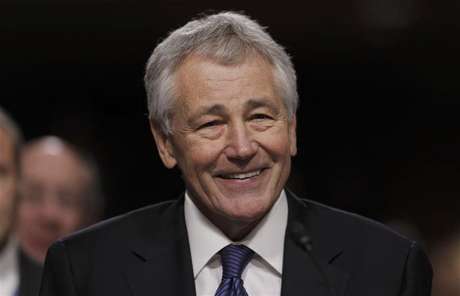 Hagel will address Pentagon employees at 10:30 a.m. EST. He was confirmed by the Senate on Tuesday in the closest vote ever for a defense secretary, with just four Republicans voting for him.
(Reporting by Phil Stewart)
Reuters - Reuters content is the intellectual property of Thomson Reuters or its third party content providers. Any copying, republication or redistribution of Reuters content, including by framing or similar means, is expressly prohibited without the prior written consent of Thomson Reuters. All rights reserved.