Former Florida Republican Governor Charlie Crist, who campaigned for President Barack Obama in this past election, announced on Twitter Friday that he is now a Democrat.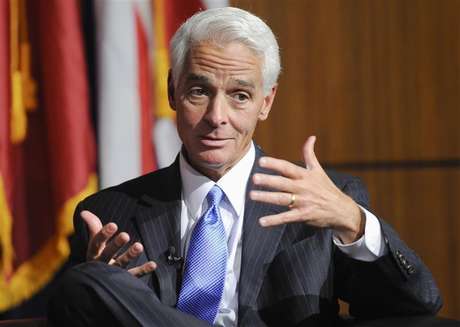 Crist attended a holiday party at the White House Friday night, according to the Miami Herald, and tweeted from the event: "Proud and honored to join the Democratic Party in the Home of the President@Barack Obama!"
Crist tweeted a photo of himself holding a Florida voter registration application.
Crist, 56, served as governor for one term from 2007 to 2011.
He bolted from the Republican Party in 2010, when polling suggested he would lose the nomination for U.S. Senate to Tea Party favorite Marco Rubio. Crist ran as an independent and Rubio won the three-way race handily.
He is expected to try another run for governor, the Herald said.
(Reporting By Mary Wisniewski; Editing by Xavier Briand)
Reuters - Reuters content is the intellectual property of Thomson Reuters or its third party content providers. Any copying, republication or redistribution of Reuters content, including by framing or similar means, is expressly prohibited without the prior written consent of Thomson Reuters. All rights reserved.