A false report of a man with a gun prompted a temporary lockdown at Massachusetts Institute of Technology on Saturday morning and a room-by-room security sweep of a campus building, police said.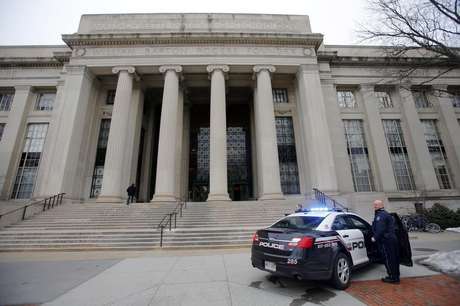 MIT locked down its campus during the search, issuing a "shelter in place" warning that said multiple law enforcement agencies, including Cambridge Police, had responded to a report of a person carrying a long rifle and wearing body armor.
Cambridge is just outside of Boston.
"No armed suspects were found in the building or on campus, and police believe that the event, as reported, did not occur," Cambridge Police said in a statement.
Cambridge and MIT police are continuing to investigate the incident, the statement said.
MIT lifted its lockdown shortly after police said the search had come up empty and there was no threat to public safety. MIT said it was returning to normal operations and MIT police would continue to monitor the campus.
(Reporting by Ross Kerber and David Bailey; Editing by Vicki Allen and David Brunnstrom)
Reuters - Reuters content is the intellectual property of Thomson Reuters or its third party content providers. Any copying, republication or redistribution of Reuters content, including by framing or similar means, is expressly prohibited without the prior written consent of Thomson Reuters. All rights reserved.