A massive manhunt was under way in Californian mountains for a sacked policeman accused of three murders who declared war on law enforcement officers and their families in a rambling Internet manifesto.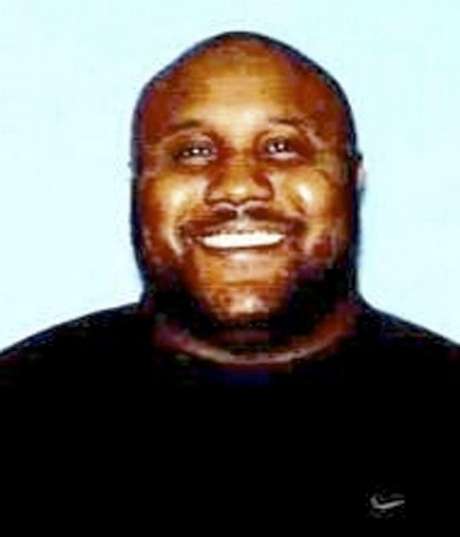 Officers combed hillsides around a California ski area overnight for Christopher Dorner, saying he was thought to be heavily armed and had effectively drawn up a hit list of other potential victims. Dorner has had military training.
"We don't know what he's going to do. We know what he's capable of doing and we need to find him," Cindy Bachman, a spokeswoman for the San Bernardino County Sheriff's Department, told reporters at the Big Bear Lake resort late on Thursday.
Police used search dogs and helicopters equipped with infrared equipment to track down the former naval reservist who they believed had at least one assault rifle.
A message left on Facebook suggested the 33-year-old had a bigger arsenal. "Do not deploy airships or gunships. SA-7 Manpads will be waiting," Dorner wrote, in a reference to a Russian-made shoulder-launched missile system.
"The violence of action will be high ... I will bring unconventional and asymmetrical warfare to those in LAPD (Los Angeles Police Department) uniform whether on or off duty," he wrote.
Police said they had taken steps to protect about 40 potential targets.
Dorner first came to public attention on Wednesday when he was named as a suspect in the weekend killings of a university security officer and his fiancée, Monica Quan, 28, in Irvine, about 40 miles south of Los Angeles.
Quan was the daughter of a retired Los Angeles police captain who represented Dorner in disciplinary action that led to his firing in 2008. Dorner was sacked on the grounds that he made false statements accusing another officer of using excessive force, said police.
Two Los Angeles police officers assigned to a search detail traded fire with him earlier on Thursday in the city of Corona. One officer's head was grazed by a bullet, police said.
About 20 minutes later, two other officers were ambushed and one of them killed. They had been sitting in their patrol car at a traffic light near Corona in the town of Riverside.
The officer who died, and whose name has not been released by authorities in an effort to protect his family from Dorner, was an 11-year Riverside police veteran. His partner was wounded but was expected to fully recover, police said.
Officers said Dorner's pickup truck was found burning in the snow near Big Bear Lake in the San Bernardino Mountains, 80 miles northeast of Los Angeles.
The FBI said its agents had also searched a Las Vegas residence owned by Dorner, who joined the Navy in 2002 and the LAPD in 2005 and was a naval reservist until Friday.