An advisory commission tasked by Connecticut with finding ways to improve the safety of schools and the public is due to hold its first meeting on Thursday, following through on promises made after the school shooting that left 20 children and six adults dead.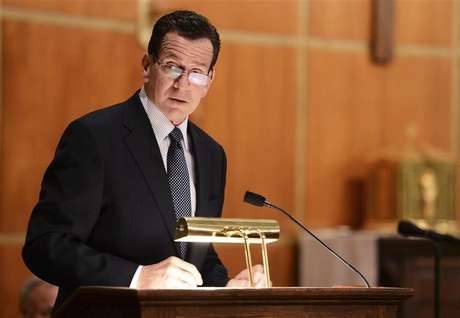 Governor Dannel Malloy is expected to address the 16-member panel and set out its objectives, and Danbury State's Attorney Stephen Sedensky III is scheduled to discuss the status of the investigation into the December 14 shooting in Newtown.
The panel, which will meet in Hartford, the state's capitol, will also hear from experts who were called upon after the 1999 massacre at Columbine High School in Colorado and the 2007 massacre at Virginia Tech. They include former Colorado Governor Bill Ritter, who at the time of the Columbine shooting was district attorney for Denver and served on the Columbine Review Commission.
A separate legislative task force on gun violence prevention is due to begin meeting on Friday and to hold a public meeting at Newtown High School on January 30.
Named for the school where the massacre occurred last month, Malloy formed the Sandy Hook Advisory Commission to review current policy and make specific recommendations on public safety, with a particular focus on school safety, mental health, and prevention of gun violence.
The Connecticut shooting reignited the debate over gun rights in the United States and prompted President Barack Obama to introduce proposals to reduce gun violence and tighten gun control laws. [ID:nL1N0AP1OB] Some states have also called for stricter local rules on guns and ammunition.
The National Rifle Association, the nation's largest gun lobby, is fiercely opposed to tighter gun controls and has called for armed guards in public schools.