Former Secretary of State Condoleezza Rice is working to put together a group of high-profile Republicans and Democrats to find on bipartisan solutions to the immigration problem, a source familiar with the plans said on Friday.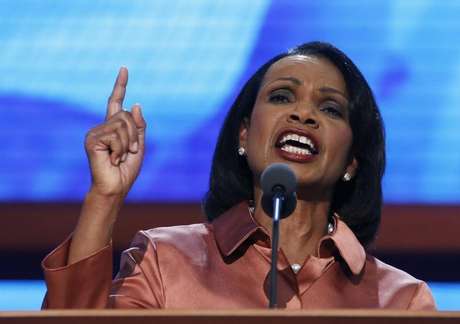 Rice, a political science professor at Stanford University in California and a senior fellow at the Hoover Institution, is setting up the group with former Mississippi Governor Haley Barbour, a Republican, and two Democrats, former Pennsylvania Governor Ed Rendell and former Housing and Urban Development Secretary Henry Cisneros, the source said on condition of anonymity.
Formation of the group comes as President Barack Obama and both houses of Congress confront how to overhaul U.S. immigration laws in ways that both toughen security along the U.S.-Mexico border and provide a pathway to citizenship for as many as 11 million illegal immigrants.
Rice gave a well-received speech at the Republican National Convention in Tampa last summer but has not shown many political aspirations since leaving the State Department at the end of the George W. Bush administration four years ago.
(Reporting By Steve Holland; Editing by Doina Chiacu)
Reuters - Reuters content is the intellectual property of Thomson Reuters or its third party content providers. Any copying, republication or redistribution of Reuters content, including by framing or similar means, is expressly prohibited without the prior written consent of Thomson Reuters. All rights reserved.