CIA Director David Petraeus resigned his post as head of the nation's leading spy agency on Friday, saying he had engaged in an extramarital affair and acknowledging that he "showed extremely poor judgment."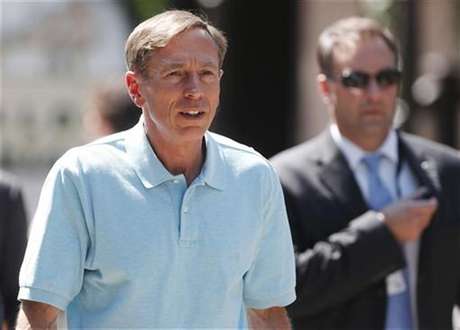 In a letter to the CIA workforce, Petraeus, 60, said that he met with President Barack Obama at the White House on Thursday and asked "to be allowed, for personal reasons, to resign from my position."
"After being married for 37 years, I showed extremely poor judgment by engaging in an extramarital affair," he wrote. "Such behavior is unacceptable, both as a husband and as the leader of an organization such as ours."
Obama, who was reelected to a second term on Tuesday, said in a statement that he accepted Petraeus' resignation, praising him for his work at the CIA and for leading U.S. troops in Iraq and Afghanistan.
Petraeus' departure, sudden and unexpected, appeared to end the public career of a man who played a key role in the Iraq war, led the U.S. Central Command and commanded U.S. and NATO troops in Afghanistan.
It also threatened to usher in a period of instability at the CIA, which is grappling with a plateau in its budget after a decade of steady increases and is fending off questions about its performance before and after the attack that led to the death of U.S. Ambassador Chris Stevens in Benghazi, Libya.
Intelligence sources said that Michael Morell, the agency's long-time deputy director, would serve as acting CIA chief for the immediate future.
Morell, who is well respected at both the White House and on Capitol Hill, had previously served as acting director following the departure of former CIA chief Leon Panetta.
Petraeus' wife, Holly, has been an advocate for U.S. veterans and head of the Office of Servicemember Affairs at the U.S. Consumer Financial Protection Bureau.
(Writing by Warren Strobel; Editing by Jackie Frank and Jim Loney)
Reuters - Reuters content is the intellectual property of Thomson Reuters or its third party content providers. Any copying, republication or redistribution of Reuters content, including by framing or similar means, is expressly prohibited without the prior written consent of Thomson Reuters. All rights reserved.