A Chinese court sentenced ex-police chief Wang Lijun to 15 years in jail on Monday, after finding him guilty on four charges, including seeking to conceal the murder of a British businessman in a scandal that felled the ambitious politician Bo Xilai.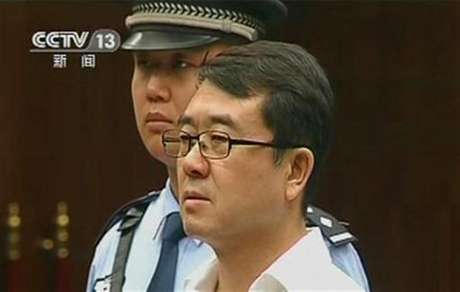 The court in Chengdu in southwest China said Wang received the sentence for "bending the law for selfish ends, defection, abuse of power and bribe-taking," according to the state-run Xinhua news agency.
Wang was the police chief of Chongqing municipality also in the southwest, where Bo Xilai was Communist Party head. The court found Wang tried to cover up the murder in November of British businessman Neil Heywood, by Bo's wife Gu Kailai.
(Reporting by Chris Buckley; Editing by Ben Blanchard)
Reuters - Reuters content is the intellectual property of Thomson Reuters or its third party content providers. Any copying, republication or redistribution of Reuters content, including by framing or similar means, is expressly prohibited without the prior written consent of Thomson Reuters. All rights reserved.