German automaker BMW is recalling 30,265 of its X5 utility vehicles from model years 2007-2010 to correct a brake vacuum pump leak, according to U.S. safety regulators.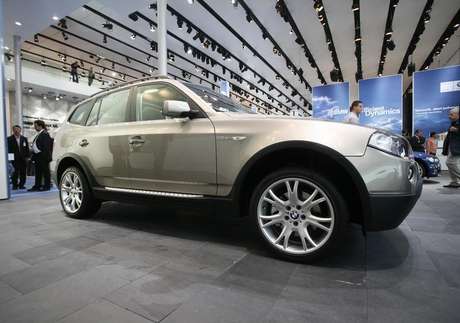 BMW, in notifying the National Highway Traffic Safety Administration, said only vehicles equipped with V8 engines are affected.
BMW, in its NHTSA filing, said the "brake vacuum pump may leak a small amount of lubricating oil into the vacuum hose (which) could result in contamination of the brake booster."
In some cases, BMW said, "loss of power assist braking could occur," which "could increase stopping distance and lead to a vehicle crash."
BMW said it has not received any reports of accidents or injuries related to the issue.
The automaker will provide free replacement parts and plans to notify customers and dealers this month.
The X5 is a luxury utility vehicle that is priced in the United States from $48,000 to $65,000. It competes with similar models from Mercedes-Benz, Lexus and other premium brands.
(Reporting By Paul Lienert in Detroit; Editing by Leslie Adler)
Reuters - Reuters content is the intellectual property of Thomson Reuters or its third party content providers. Any copying, republication or redistribution of Reuters content, including by framing or similar means, is expressly prohibited without the prior written consent of Thomson Reuters. All rights reserved.