A top Democratic lawmaker tried on Thursday to revive a U.S. assault-weapons ban, riding a wave of support for gun control after the killing of 20 children and six adults at a school in Connecticut last month.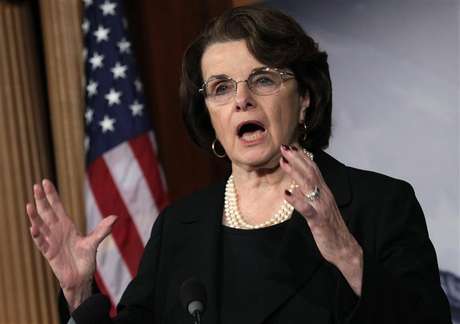 Senator Dianne Feinstein and several other Democrats said they were introducing a bill to ban semi-automatic weapons and high-capacity ammunition clips. It faces stiff opposition in Congress as well as from the National Rifle Association, the main U.S. lobby for gun manufacturers, and from many Americans.
"Getting this bill signed into law will be an uphill battle, and I recognize that - but it is a battle worth having," Feinstein said at a news conference to announce the bill.
The legislation mirrors some of the proposals that President Barack Obama offered last week as he vowed to make gun control a top priority in his second term.
Banning assault weapons is seen as the most unlikely part of Obama's gun control package to pass Congress. A previous ban expired in 2004 after 10 years.
With 310 million guns in civilian hands and 11,000 homicides with firearms last year, the United States is one of the world's most heavily armed and violent countries.
Feinstein's bill would ban the purchase of semiautomatic rifles that can accept a detachable magazine clip and prohibit high-capacity ammunition magazines that hold more than 10 rounds.
(Reporting By Thomas Ferraro, Editing by Alistair Bell)
Reuters - Reuters content is the intellectual property of Thomson Reuters or its third party content providers. Any copying, republication or redistribution of Reuters content, including by framing or similar means, is expressly prohibited without the prior written consent of Thomson Reuters. All rights reserved.