Argentine President Cristina Fernandez defended a pact with Iran to set up a "truth commission" to investigate the 1994 bombing of a Jewish community center in Buenos Aires and asked Congress on Thursday to approve the accord.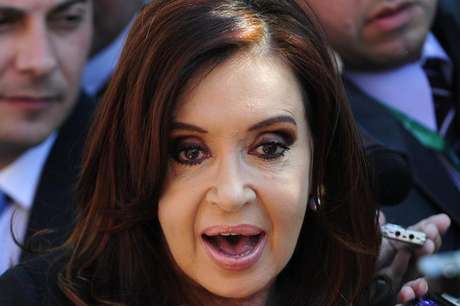 Argentine courts accuse Iran of sponsoring the attack, which killed 85 people. The pact signed with Tehran has been criticized by Israel and Jewish groups who fear it could end up weakening the case against Iranian officials.
They also see it as a diplomatic victory for Iran as it faces international isolation over its nuclear program.
"What I want to avoid ... is the pain of the (victims') families and the country's shame by finding the path to break the deadlock," the left-leaning Fernandez said in a speech, refuting criticism over the accord.
"The memorandum of understanding we have signed is a step toward unblocking a case that has been paralyzed for 19 years," she added. "Dialogue is a part of Argentina's foreign policy."
Fernandez said she sent a bill to Congress asking it to approve the agreement, which envisions the establishment of a five-member "truth commission" of international legal specialists.
It also outlines plans for Argentine prosecutors to travel to Tehran to question Iranians accused of links to the attack, which Iran denies any involvement in.
In 2007, Argentine authorities secured Interpol arrest warrants for five Iranians, including Iranian Defense Minister Ahmad Vahidi, and a Lebanese citizen.
(Reporting by Helen Popper; Editing by Stacey Joyce)
Reuters - Reuters content is the intellectual property of Thomson Reuters or its third party content providers. Any copying, republication or redistribution of Reuters content, including by framing or similar means, is expressly prohibited without the prior written consent of Thomson Reuters. All rights reserved.